OUR COMPANY
Together we can
   We serve with love
APIS is a Non-Profit company, based in Limassol, Cyprus, with the main purpose of promoting the rights and improving the quality of life of individuals on the autism spectrum as well as their family's.  APIS strives to consolidate a complete support mechanism in relation to autism and issues related to the disorder.
The team of professionals that staff the company APIS, consists of volunteers specialized in autism with years of experience and activity both in Cyprus and abroad.
As a group of volunteers working with people with autism and related developmental disorders, we use not only the knowledge and the experience of 20+ years but also our passion to offer and share with professionals and parents, our educational intervention and research work and all those precious moments we experience every day in our field of work and expertise.  
WHAT WE DO
We do more than
you expect!
"Let's talk about Autism". This is the motto of APIS, a non-profit organization dedicated to empowering people living with autism and aims to support individuals and raise community awareness about autism. APIS works to provide individuals and their families with "easy access to a community of parents, professionals, available resources and treatment options."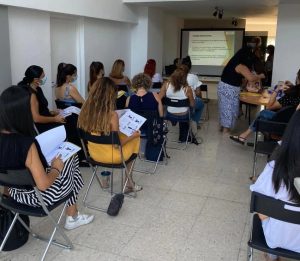 Training of professionals / therapists
Here you will find the titles of previous and future seminars, lectures and trainings (for parents, therapists, etc.) of the Organization.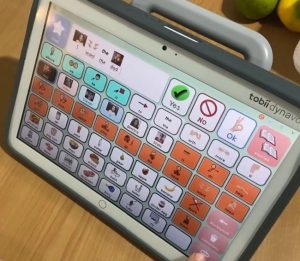 Creation and provision of material
Here you will find options of available educational material (special education – speech therapy – occupational therapy), a description of the material as well as how to contact for orders.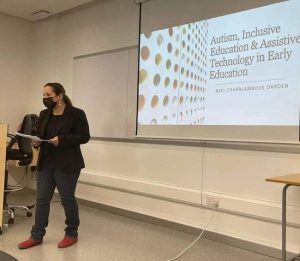 Consultation
Here you will find the way to contact to arrange an appointment with the volunteers who make up the Organization's team. The Agency undertakes the filling of forms for various services (e.g. application for EE, referral process for public schools).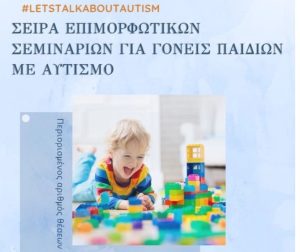 Training and guidance of parents
Here you will find the titles of the Organization's Seminars/Training Programs aimed at parents/guardians of people with Autism.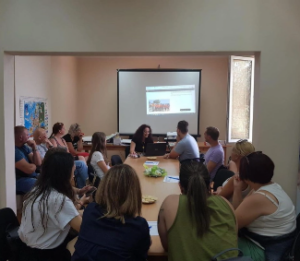 Research
Here you will find the investigations conducted /participated in by the Organization as well as their results and related publications.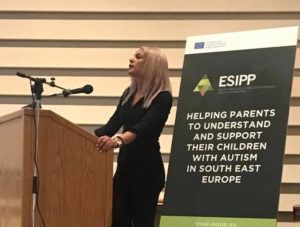 Participation in European and other projects
Here you will find the participations and action of the Organization at the European level.
OUR ACTIONS
Our Actions
Our biggest mission is the transfer of our knowledge and experience through meetings, workshops, and trainings in order to always improve the quality of life of people on the spectrum.
eHealth4Autism (project code: KA210-ADU-8FB0E042), a new project funded by the European Union under the Erasmus+ KA210-ADU program, launched its activities by holding their Kick-off meeting on April 27, 2023. The project aims to reduce stigma and discrimination towards adults living with autism and their family caregivers by sharing successful awareness campaigns in Cyprus, Greece and Belgium in the use of nonclinical e-health for adults and their caregivers in Europe.
«
Nobody cares how much you know until they know how much you care.

»
The concept of volunteerism is often associated with altruism and non-profit offering. For us as a group, volunteering is a way of thinking and a way of life. It is an identity that we have adopted for years, faithfully, and certainly a purpose that we do not intend to give up.
Volunteering is expressed in many ways, each with its own philosophy, characteristics, and method of action. A common feature of all is their contribution to the protection of fundamental rights. In the case of the APIS team, the focus is on the defense of the fundamental rights of people with autism and related developmental disorders based on the Declaration of the Rights of People with Autism, which emphasizes that people on the autism spectrum should have the same rights as all citizens of the European Union.
Unfortunately, it has become a habit, whenever a voluntary effort is made, to be almost always linked to financial gain. But for those who have been real volunteers in the past, the moral and mental "reward" that comes with this effort goes far beyond any form of financial reward!
EXPLORE OUR TEAM
The experienced team it staffs
APIS company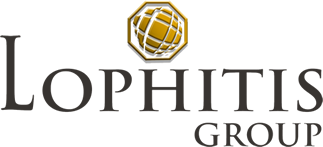 Savvinos and Alina Lophitis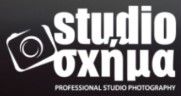 Professional Studio Photography (Charis Achilleos)
Vaso Socratous
Graphic Designer
Giorgos Pafios
Senior System Engineer
Erodotos Charalambous
Floor polishing